Welcome to the Irving Amateur Radio Club, Inc.
We are "The Friendly Bunch"
*WA5CKF*

146.720/146.120 PL110.9
222.800/224.400 PL110.9
442.675/447.675 PL110.9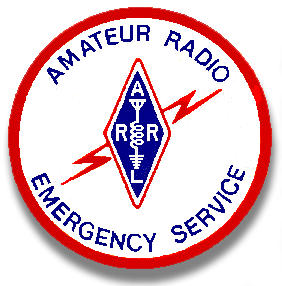 We are THE FRIENDLY BUNCH at *WA5CKF*, Serving the community through our interest in Amateur Radio Since 1955.
Our membership ranks include not only experienced radio/television engineers, but also members that are just starting out in the hobby of Amateur Radio. Some of our activities include monthly meetings with interesting and timely presentations on various topics within the hobby, as well as an annual indoor Hamfest held in early March at the Betcha Bingo Hall in Irving, Texas. We also participate in events like the ARRL Field Day event in June, which provides an opportunity for radio operators around the country to set up under simulated "emergency conditions" employing off-the-grid power sources and temporary antennas.
On the fourth Saturday of the month we offer testing for all three classes of FCC Amateur Radio licenses at the Betcha Bingo #2 Hall in Irving, Texas – for more information please see the club calendar elsewhere on this website.
Every Wednesday anyone that is interested is invited to join us for an informal morning "meeting" where fellowship is the order of the day and Amateur Radio is among the topics discussed.
Our club owns and operates three repeaters centrally located near downtown Irving on the 2 meter, 1 3/4 meter, and 70 cm bands. Our repeaters are open for use by the public, and are home to a few organized "nets" that we are proud to host.
In coordination with the National Boy Scout Museum we host Radio and Electronics merit badge classes and setup stations at the Museum for special events like the annual Jamboree On The Air (JOTA) where Scouts from around the country contact each other via Amateur Radio.
To learn more about our club, we invite you attend one of our upcoming meetings – we meet twice monthly, on the second and fourth Thursdays of the month, with the meetings starting at 7:30 – please see the club calendar elsewhere on this website for more information about an upcoming meeting.
To join the Irving Amateur Radio Club we encourage you to attend one of our upcoming meetings, held twice monthly in Irving, Texas. Dates, times and locations are on the club calendar elsewhere on the website, but we typically meet on the 2nd and fourth Thursdays of each month. If you are interested in joining but unable to attend an upcoming meeting, you can send an email to staff@irvingarc.org for personal attention.
Our Mission Statement

To provide radio communications with honor and integrity, honor the amateur radio code of ethics, provide technical support services to others so interested, support citizens of our community in times of need and disaster and provide radio communications as needed during local emergency situations.

Irving Amateur Radio Club, Inc.
P.O. Box 153333 , Irving , TX. 75015-3333